16th Annual WI-IAFN
Helen Kelly Conference
May 13-15, 2019
Registration is

OPEN

!
  
Gundersen Health Center
Rasmus Conference Center
1900 South Ave, La Crosse, WI
The Helen Kelly Annual Forensic Conference is named after one of our leading pioneers of forensic work in Wisconsin. For more than 20 years, Helen J. Kelly was at the heart of caring for victims of sexual assault and has touched many lives in her career.
She worked as a sexual assault nurse examiner at the Sexual Assault Treatment Center at Aurora Sinai Medical Center. She also helped train forensic nurses and others in the community, including students at the Medical College of Wisconsin and recruits at the Milwaukee Police Academy.
Helen lost her battle with cancer in February of 2009. We find her spirit and devotion in all the amazing work we do today.
Conference open to all disciplines
Session Presenters:
Monday:
1100-1200: Advanced HIV– Dr. Omobosola Akinsete, Infectious Disease Specialist
1200-1445: Broken or Beautiful: A Survivors Story- Patricia Propson
1500-1630: Crime Lab Updates- Dan Campbell and Eva King, Wisconsin State Crime Lab
1700-2030: La Crosse Queen Pizza and Beverage Boat Cruise 
405 E Veterans Memorial Dr, La Crosse, WI 54601

Tuesday:
0900- 1630 Expert Witness Training for Forensic Examiners – Roger Canaff
Presentation includes: SANEs and the Legal Process, Testifying Pointers and Tips, Qualification and Direct and Cross Examination. 
Wednesday:
0900-1000: From Medical Examiner to State Senate-Senator Patty Schachtner
1015-1200: Legislation 101- Ian Henderson 
1300-1530: Drug Endangered Children– Amy Reggin and Justin Stubbendick
 16.25 Continuing Education Contact Hours are available for Registered Nurses*


Monday Night Social Event:
La Crosse Queen Cruise 5:30 PM to 7:00 PM.
Pizza and Unlimited Beer and Soda included in cost of conference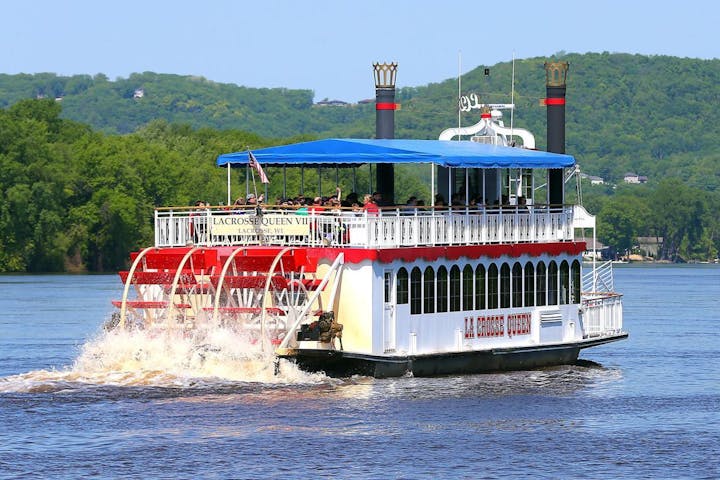 Silent Auction:
Do you have a basket or item to donate to our Silent Auction? Please email board at wisconsiniafn@gmail.com to donate an item. We are raising funds to purchase a Zoom video conferencing system.
Hotel Information:
Both Hotel Blocks under "Helen Kelly Conference"
Radisson La Crosse
200 Second Street South, 200 Harborview Plaza, La Crosse, WI 54601
(608) 784-6680
This hotel is right on the Mississippi River across the street from the La Crosse Queen dock. There is no continental breakfast, but breakfast at the restaurant can be added to the reservation for $10.
or
Gunderson Hotel and Suites
1520 Clinic Ct, La Crosse, WI 54601
(608) 793-0200
This hotel is across from the medical center where the conference is being held. 
Cost: 
$295 WI-IAFN members 
$350 Non-Chapter Members
$75 Student price (non-licensed individuals)
Specific prices available for daily attendance:
Monday- $150
Tuesday- $250
Wednesday- $225 
---
*This educational activity has been submitted to WNA CEAP for approval to award contact hours. Wisconsin Nursing Association is accredited as an approver of continuing nursing education by the American Nurses Credentialing Centers Commission on Accreditation.
Wisconsin Chapter of the IAFN is the provider of nursing contact hours for this activity. Presenters and Planners have no commercial interest or relevant relationships with commercial interest relevant to the educational content presented.
This educational activity is evidence-based and free from bias and does not promote products or services of any individual practitioner or organization.
For successful completion of the 16th Annual Helen Kelly Forensic Nursing Conference educational program, learner must attend the full day of the educational learning session, missing no more than 10 minutes for any session, for up to three full day sessions, and complete the days evaluation form which will be sent to you electronically after the conference.  
---